BUILDING A BETTER FUTURE
We will make your move quick & easy!
Orange country`s most reliable and affordable moving service since 2015
If You Have Any Questions Contact Us
Our services

include:
Residential moves. Moving to a new home is both exciting and stressful. Luckily, our professional movers are ready to help you with carefully packing, loading, and moving your belongings ‒ including furniture of any size.
Commercial. If you are ready to relocate your office to a new place, we are here for you. No matter how big is your office or company, we will help you to pack everything, move it to the new office, and help you move everything inside.
Packing. Need some help with packing your belongings and furniture? Our movers will assist you in ensuring everything is transported safely.
Long-Distance. Although we are a California-based moving company, we are ready for an interstate challenge ‒ moving from Cali to any other US continental city.
Our movers are your best helpers in any kind of relocation.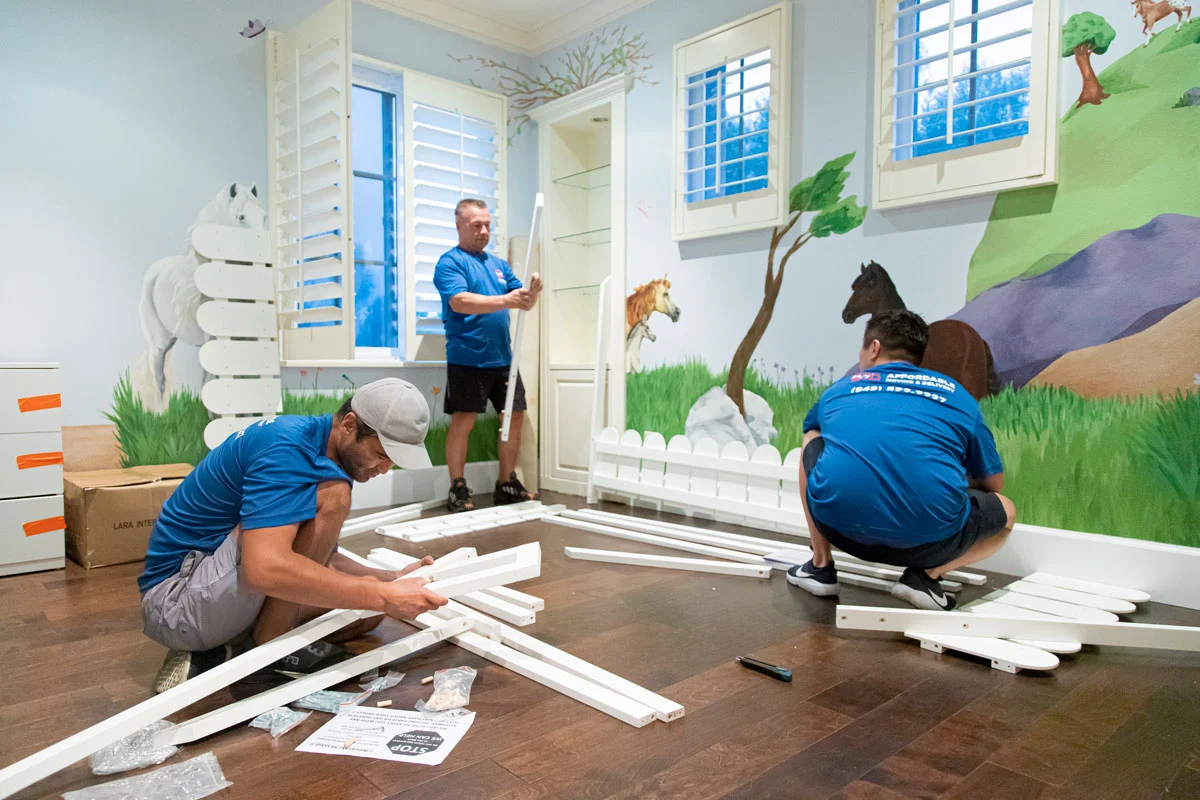 4000+ moves per year
We integrate new technological and digital advances to create value.
5+ years in business
We integrate new technological and digital advances to create value.
40+ team members
We integrate new technological and digital advances to create value.
95%+ referral rate
We integrate new technological and digital advances to create value.
Our area of operation
You won't find any moving company in Orange County, CA, more affordable than us. We serve most in-demand counties in California both for local and interstate moves:
Our HQ is based in Irvine, Orange County ‒ quite close to LA for your convenience. You can leave your request for a quote right now, and we will get back to you, no matter where you are.
For long-distance relocations, we offer our services all across California and other states. You can contact us to learn more about our long-distance moving services and get a quote right away.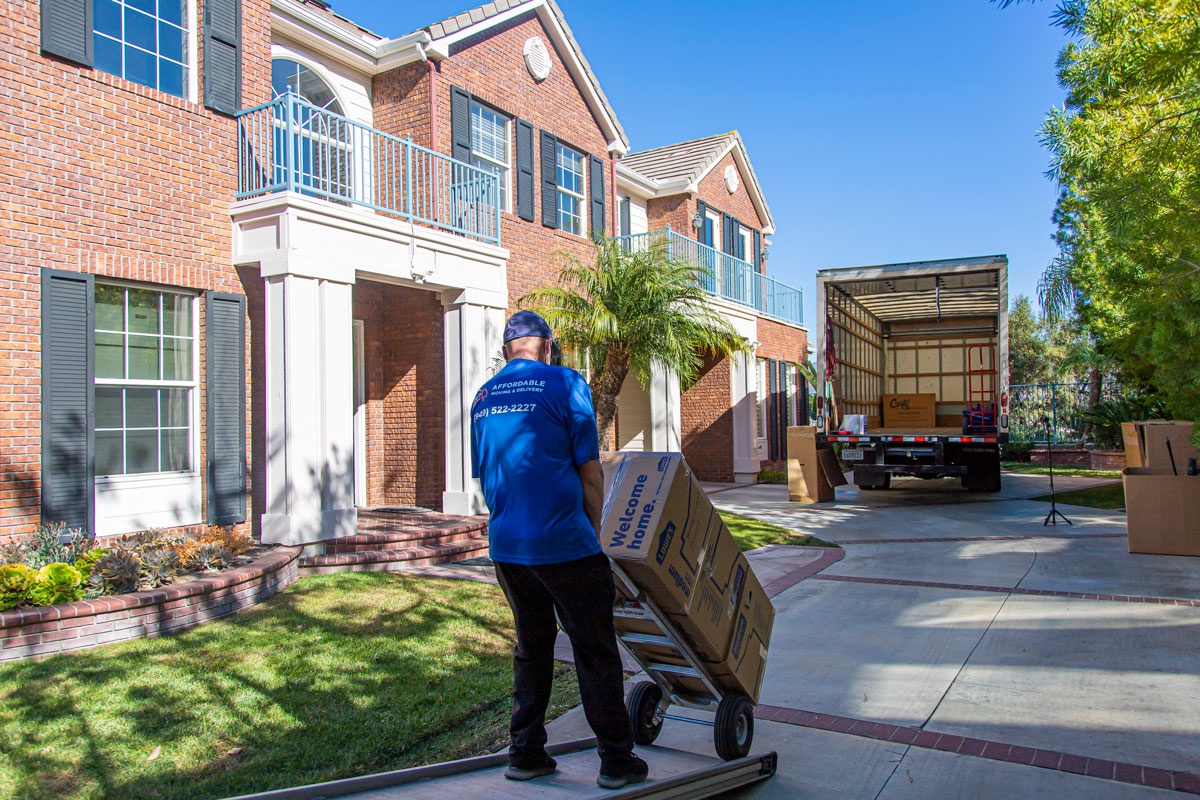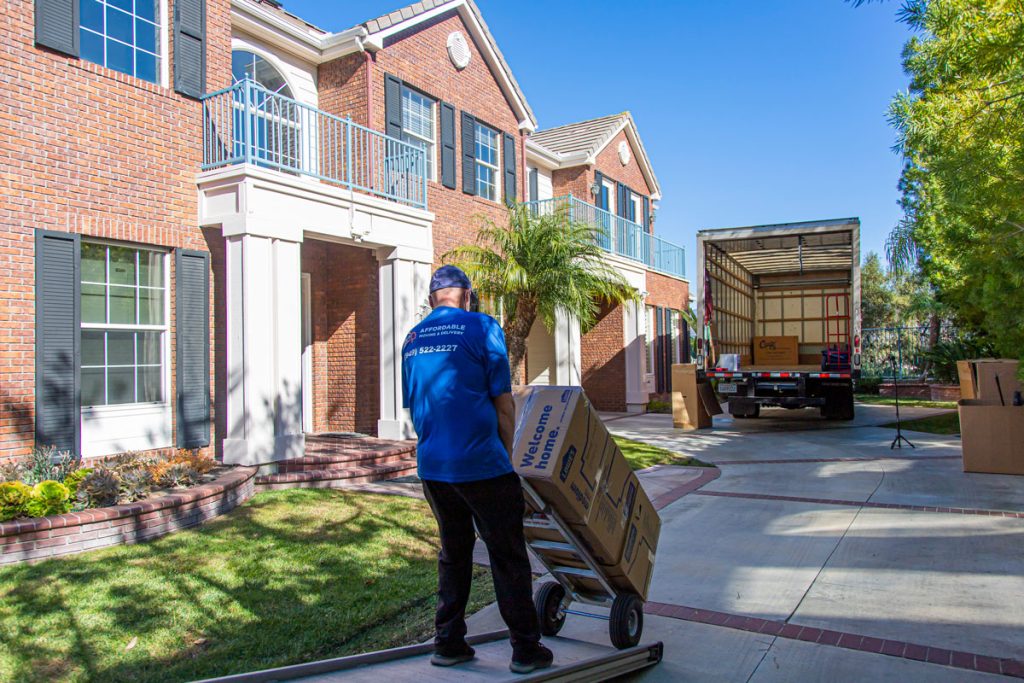 Our prices
We offer quite affordable rates ‒ hence the name of the moving company. Every relocation case is priced individually based on the size of the load, the amount of equipment needed, and the number of movers who will be working for you.
What we can tell you for sure is that we never charge any hidden extra fees after you get the final price from us.
Few Reasons Why You Choose Us. Protect
Youself
Why us?
24/7 Affordable Moving and Delivery is a moving company licensed and trusted by many. We offer high-quality moving and packing services from professional and certified movers with a vast experience in residential and commercial relocation of any difficulty. We can find a solution for any moving problem, including packing and storage. Delegate management of your relocation to us, and save yourself some time for more important tasks.
Contact us now to get a free quote ‒ we work 24/7 to set the best moving experience for you.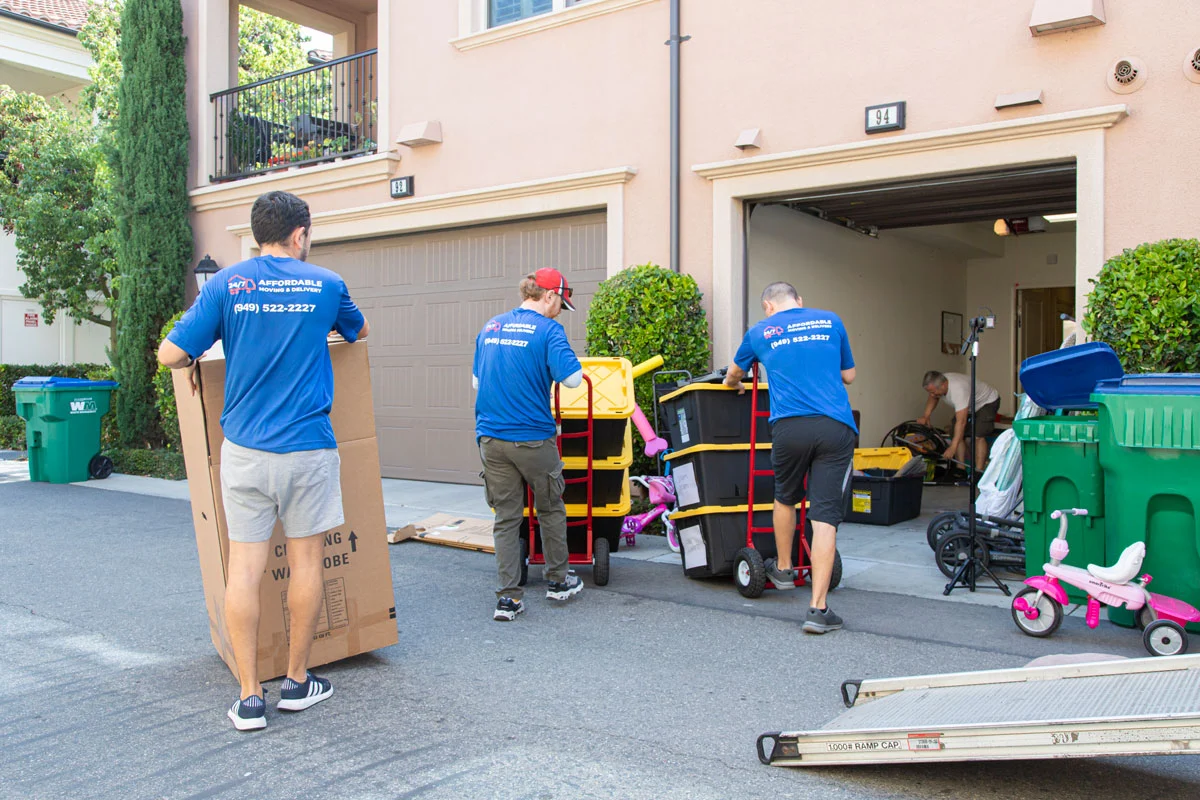 32 reviews on
We have booked The 24/7 Affordable Moving & Delivery twice recently and both times they have been brilliant. Can't fault them actually, in fact they go above and beyond. Highly recommend.
Second time of using these guys. Fantastic service and value for money. No request was too small and really took the stress out of everything. Thank you!
Highly recommended. movers is very responsive and can tailor the service to your needs accordingly. The team is very organised, efficient and friendly - good vibes. Made a very stressful office relocation a lot easier and manageable.
I booked 24/7 Affordable Moving & Deliveryand can only say very positive things about them. Super professional, friendly, trusting and I am a very delighted customer. They arrived punctually and very efficient.I wouldn't hesitate recommending The Removal and Delivery Company. Thank you. 5 stars.
Me and my family have been using the 24/7 Affordable Moving & Delivery for a very long time for both work and home jobs. The team is professional/efficient/organised and always going above and beyond their requirements. Highly recommend them.
I would highly recommend! They were easy to book and responsive. On my moving day they were on time, it was very organised and it went as smoothly as it could have. The team were so friendly and did a good job, it definitely took a lot of stress off my shoulders. I will be using them again if needed and would recommend to any friends or family. Highly Professional service.
Hard workers, Alan and Andrew. Good job!
Tatiana Navarro
2022-10-03
I moved a day ago and had the WORST experience ever with these movers. In the beginning they were moving quick, they made a comment how no matter what if they finish early they get paid 3 hours, completely understandable. After that comment they slowed down big time. What should have been 3-4 hours, ended up being a 10 hour job. They loaded up a couch, two tvs, two beds, two dressers, a desk, and two extra Alex drawers and large, medium boxes. Again, this part was done quickly. We get to the new apartment and they took their sweet time, even small stuff they walked up together when it was a one person item, wasting so much time. I had a few friends with me, they ended up unloading that whole truck of boxes by themselves, while the actual movers just took down our furniture. They charged me over $1,400 dollars. For what?? A whole day of moving! I only hired movers so I wouldn't be stuck moving all day and ended up having to pay so much money. They damaged the walls to my new place, threw my bed over the stair case causing more damages, we have random items missing, and to top it off, one of my TVs are broken. They had asked me to text them that my TV worked because without me doing that they wouldn't move it to new place. Didn't make sense until I turned my tv on. They only had me text it works so they can covers themselves. Why not ask me about my other tv? And when they arrived to my new place they only confirmed that my other tv worked, they didn't bother to check the broken one because they knew they broke it. They also left all their trash from unwrapping in the hallway of our complex and in our apartment. This company is a complete scam and very unprofessional, and definitely not affordable. If you want your stuff broken, new apartment/house damaged by them and missing items then go for it if you wish to have a horrible experience. If I could leave zero stars I would. AND they had the audacity to ask me for a tip after all!
I've never used more professional movers. This company is kind, hardworking, and professional. Their movers were super strong and able to get our move done in no time at all. I honestly think this company will always be my first call when I'm moving. I've never used anyone better. You should definitely hire them if you'e looking for someone. I was a little worried about using a new moving company for the first time, but as soon as I saw how organized and professional these guys were, I wasn't worried at all. They were a huge blessing to us.
24/7 Affordable Moving & Delivery
Get Your Free Quote Now!
Get A Moving Quote
Please give us a call, drop us an email or fill out the contact form and we'll get back to you.