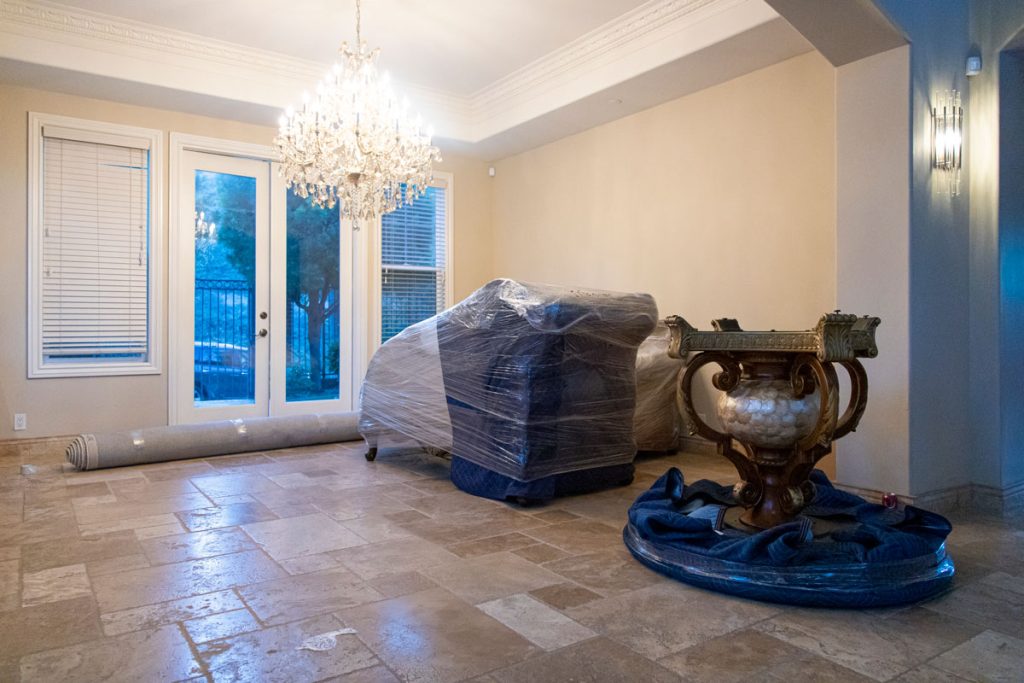 Packing tips
Regardless of whether it's a commercial or a residential move, the packing stage takes most of the time. It's easier when you have to move only a small number of items, but when it comes to packing and moving every single thing from your old place (including kitchen appliances and tools, clothes, and books), packing can get pretty tricky.
You can hire professional movers to save yourself some free time. But if you're feeling up to the challenge, you can do the packing on your own ‒ and the packing tips for moving below will be your lifesavers in this case.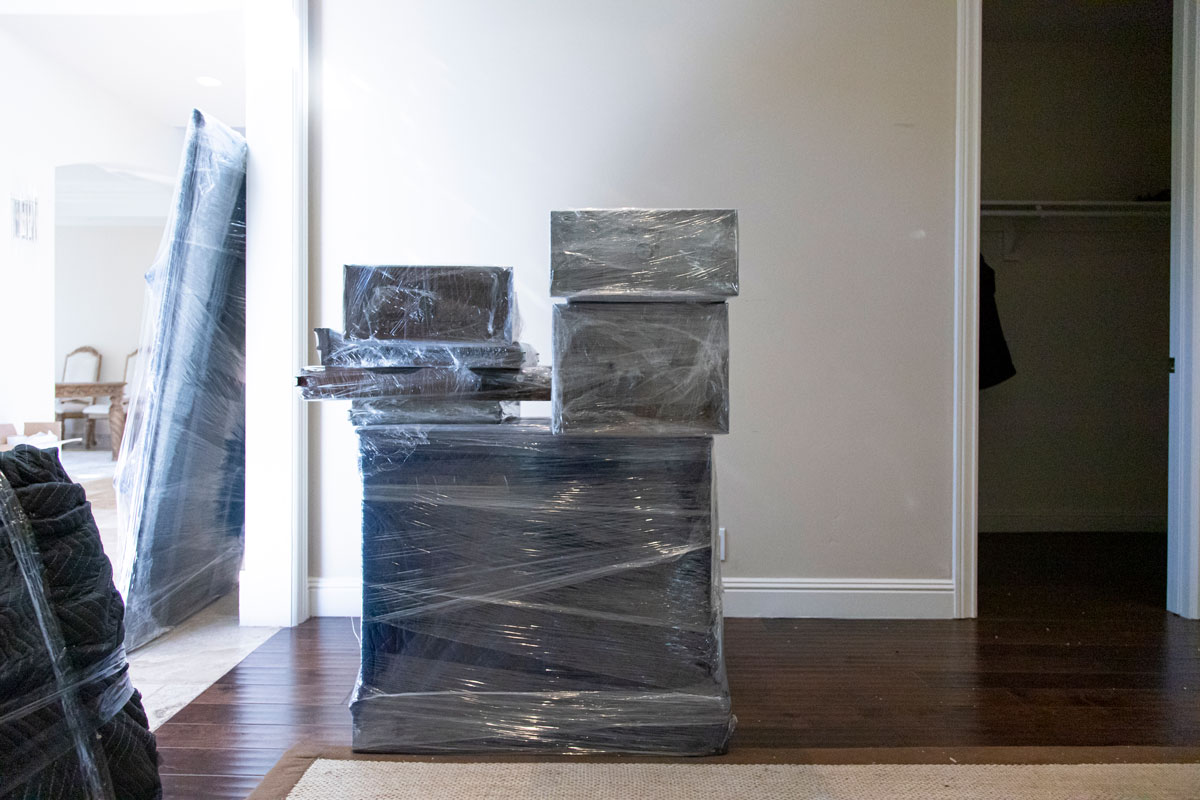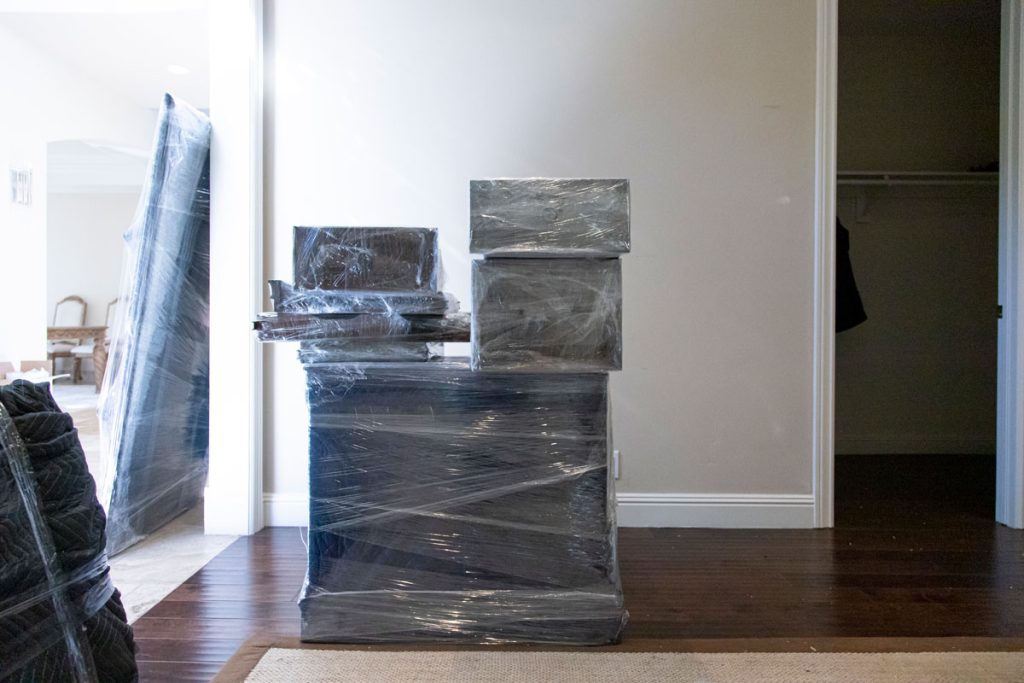 How to pack different items for your move
First things first, you have to get your packing supplies and boxes ready. Think it through properly: how many categories of things are you going to pack for a move-out? Do any of them require special handling? Knowing these nuances will save you a lot of time on restocking supplies.
Now, let's look at the moving packing ideas on how you can easily pack different types of items:
The most efficient way to pack clothing for moving is to pack hanging and folding items separately. Just like that, you can move folded clothes in drawers without removing them or pack them in their own carton boxes.
Wardrobe cartons are excellent for moving curtains and drapes. These items can also be folded, wrapped in packing paper, and packed in medium-sized/linen boxes. These objects are properly protected throughout the transit using special crates. For safe handling, just one item should be placed in each carton.
Dishes and other fragile items should be separately wrapped in packing paper. Then collect and stack three to six plates that have been wrapped together. Start by packing the box with the larger goods, then pile the smaller ones on top. Place each bundle lying down inside the box. Placing plates on their side gives them more strength, so avoid placing them flat. After completing the bottom layer, add a layer of crumpled paper and a cardboard divider. The same goes for glass bakeware and bowls, barware, cups, and glasses.
For lamps, always remove the lampshade from the base. The non-glass parts should be wrapped in packing paper before being placed in a dishpan or other similar-sized box. Choose the carton size that comes the closest to the specifications of the shade, and pack just one item per cardboard box. To protect the shade, use flexible packaging material and do not put crumpled packing paper on the shade or surrounding it. All glass lampshades and chandeliers should be professionally packed in order to guarantee their safe transportation.
For small electronics, the manufacturer's packing is the best packing option. These products should be properly wrapped and put into a big or medium box if using alternative packaging. Prior to relocation, additional preparation is required for audio/visual and computer equipment. For exact instructions, always refer to your owner's handbook. Items that require specific moving instructions should be mentioned to your 24/7 Affordable Moving & Delivery manager.
If you plan to pack your plasma TV, don't pack it ‒ let the movers move it as a furniture item as it is quite large and fragile. If needed, we will help you with crating services. Other large and complex items should be handled the same way ‒ don't forget to notify our manager first!
Place books with closed edges and those with open edges in smaller moving boxes. For further security, wrap any books with delicate covers in packing paper.
Any dry goods can be placed in medium-sized cardboard packages after sealing all lids and apertures with tape. Perishable goods and aerosol cans are a no-no for transportation.
Live plants and flowers in pots won't make it through a long journey. Artificial/silk flowers, however, need to be separately packed in protective wrapping.
For tools and gardening equipment, clean and dry it before packing. Wrap sharp edges and blades with old towels or rags, then secure with tape. Pack smaller tools in a toolbox or similar container.
Pack the musical instruments in their original cases if possible. Otherwise, use strong boxes with bubble wrap or packing peanuts. Loosen the strings on stringed instruments to avoid harm.
Keep your medications in one box and label it clearly. Make sure your prescription medicines are easily accessible during the move.
Pack your pet's essentials, including food, toys, and bedding, in a separate box. Also, remember to pack a travel kit for your pet if you'll be on the road for an extended period.
Also, empty the refrigerator of all its contents, fasten the shelf, or take it apart and box it. The unit's back should have the electronic cable taped to it. A few days before the relocation, refrigerators and similar cold-storage electronics should be unplugged and emptied.
Always write the contents of each carton and the room where it was packed on the label. Always mark the carton's sides, never the top.
If your delivery gets delayed or the contents disappear, complications may arise from products of sentimental or personal significance. We advise against shipping sentimental or irreplaceable things and instead advise you to carry them with you.
Other packing tips for moving include:
get more boxes in advance in different sizes to match all of your items;
pack move by room;
pack packages tightly so their contents won't get shifted much during transportation;
for disc-shaped objects like plates or vinyl records, don't lay them flat;
place towels or curtains between fragile items ‒ and don't forget to mark these boxes as fragile;
don't forget to pack a box of essentials that you will put into the truck as the last one ‒ these should be things you'll need in the first place upon arrival.
Your essential items box can include important tools such as pocket knife, hammer, screwdrivers, nails, or bathroom supplies ‒ soap, toilet paper, shampoo, and kitchenware ‒ paper towels, paper plates and cups, pet foods, and trash bags.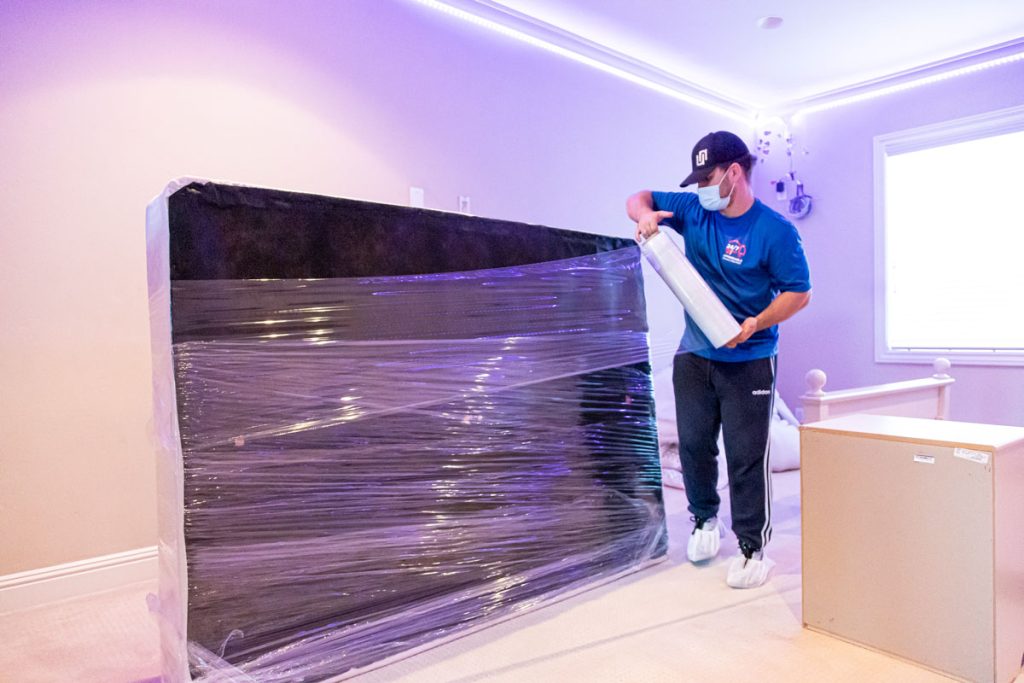 What about storage?
24/7 Affordable Moving & Storage can assist with the best ways to pack to move if you are prepared to move out but not quite ready to relocate into your new house or place of business. We offer cost-effective, hygienic storage in contemporary and clean private vaults.
Our warehouses are secured and protected from fires and floods with high-end monitoring technologies that function 24/7.
Moving with 24/7 Affordable Moving & Delivery
24/7 Affordable Moving & Delivery is a leading moving company in Irvine, Orange County, CA. All of your personal belongings will be inventoried by our skilled movers, who will also detail each particular item so that you can check the remarks on condition. Our customer care representatives are there to assist you with packing and moving hacks at every stage of your relocation if you have any questions.
Our goal is to provide our customers with peace of mind knowing that we will keep their belongings for whatever length is necessary for a safe and affordable storage facility, also relieving the burden of relocating on their own.
For your next relocation, request a free quote from us ‒ you can do it on this page.