24/7 Affordable Moving and Delivery company is your best helper with an experience as stressful as relocation can be.
We have a history of successfully helping hundreds of clients move to a new place ‒ both companies and individuals.
24/7 Affordable Moving and Delivery company offers a wide range of moving and storage services both for local relocations in California and long-distance moves, including interstate ones.
Our values
We value quality and safety above all. Everyone in the company understands how difficult and stressful it can be to relocate ‒ this is why we treat every item we pack and move with unmatched care. Our movers will help you with:
Packing and unpacking. Sometimes, it can get hard to manage it all, especially if there are a lot of things that have to be packed or even disassembled before packing. This is why our movers are ready to help you arrange packing and unpacking in a safe way ‒ nothing gets damaged during the move with us.
Loading and unloading. Our movers are fit to move many weights ‒ all of your belongings will be handled with care and loaded in the truck and then unloaded to your new place.
Safe transportation. Regardless of whether it's a local or long-distance move, we have all the equipment and qualifications to transport your belongings safely. Our movers fit everything in the truck in a secure manner to make sure nothing gets damaged during the ride. Also, we like being precise in timings ‒ when you set a schedule, we stick to it.
Inventory storage. Our storage facilities are ready to store your items for as long as it takes before the big move. We keep the conditions there perfect for handling your belongings, ensuring nothing gets damaged due to pure storage conditions.
Our movers are up for challenges ‒ we have every bit of equipment necessary to ensure the safety of your goods.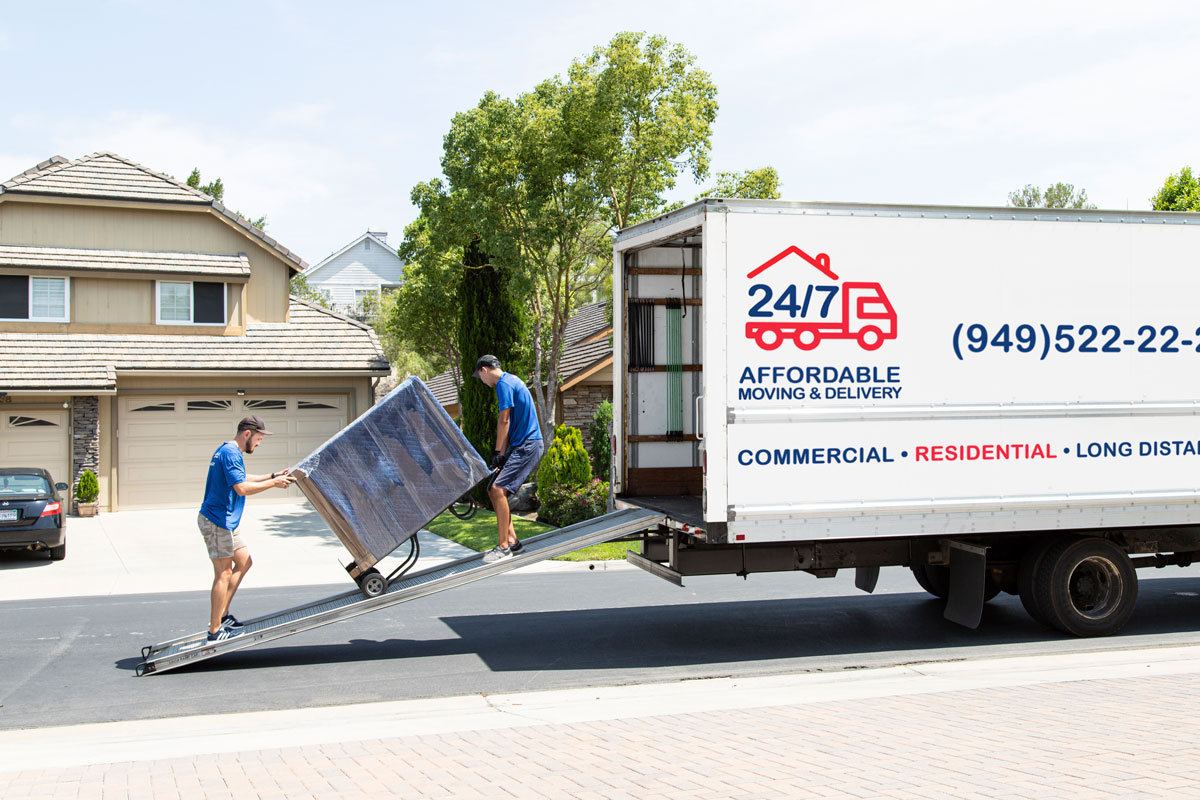 Choose a team of professionals
24/7 Affordable Moving and Delivery company is fully licensed by DOT to perform local and interstate movings both for commercial clients and individuals.
Our movers and dispatch team is always ready to help you, and our call center works 24/7 to offer you the best estimate in California.
Contact us now to get high-quality moving and delivery services for competitive prices!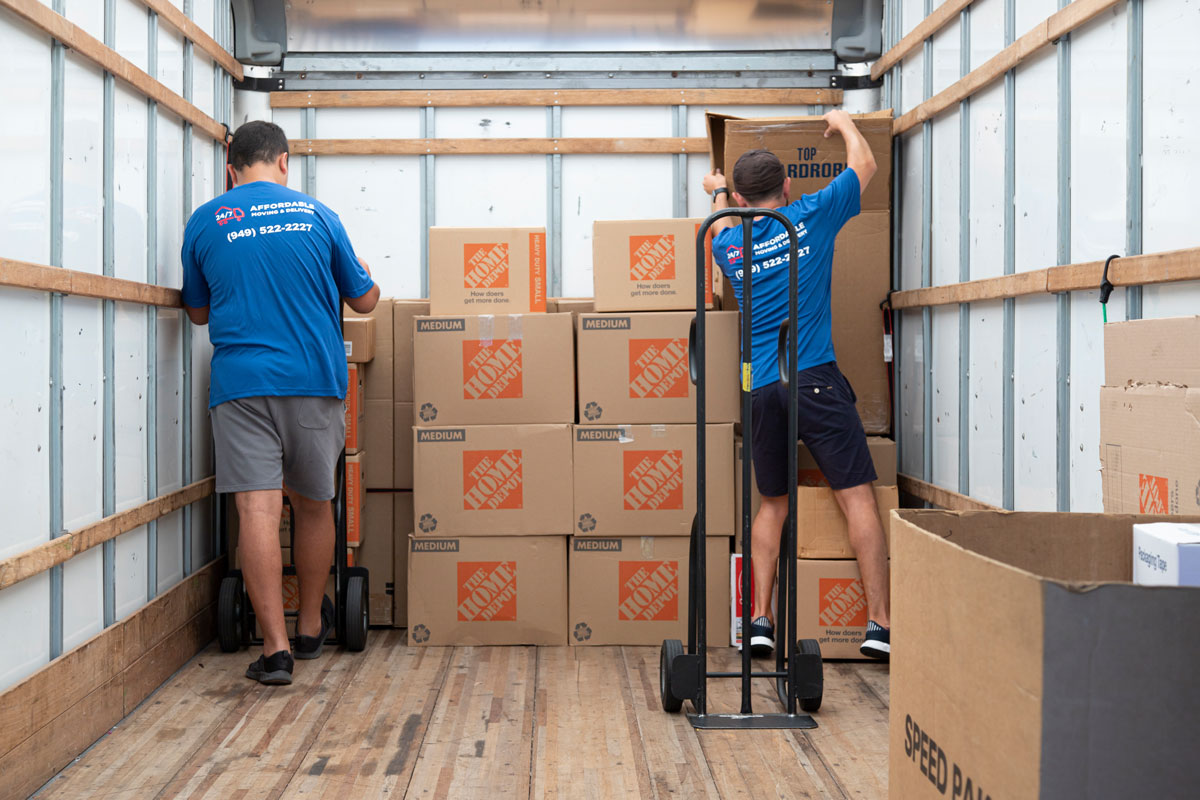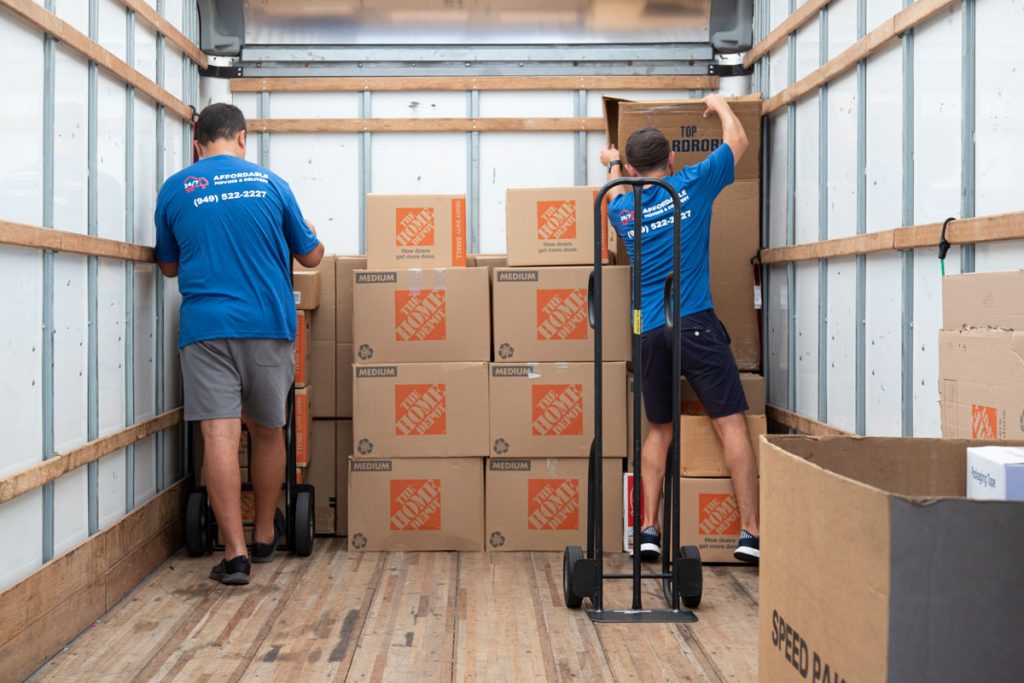 Our Case
Studies
Transmax is the world's driving worldwide coordinations supplier — we uphold industry and exchange the worldwide trade of merchandise through land transport.
Get Your Free Quote Now!
Get A Moving Quote
Please give us a call, drop us an email or fill out the contact form and we'll get back to you.