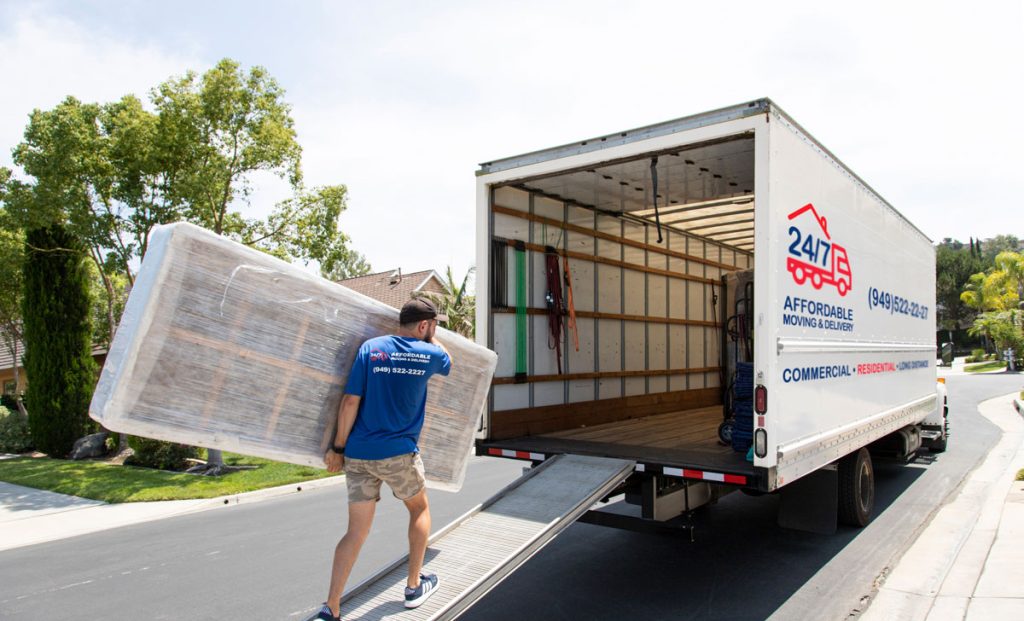 In house moving
You know about in-house moving services when you actually need them. You might have to hire a team of professional movers to move furniture or other things within your current house or on your property for a variety of reasons, but the fact remains: doing it all on your own can be physically difficult. This kind of service is as popular as local moves ‒ mostly because when you want to do a bit of rearrangement in your home or when you purchase new furniture, you need someone who can move it all carefully.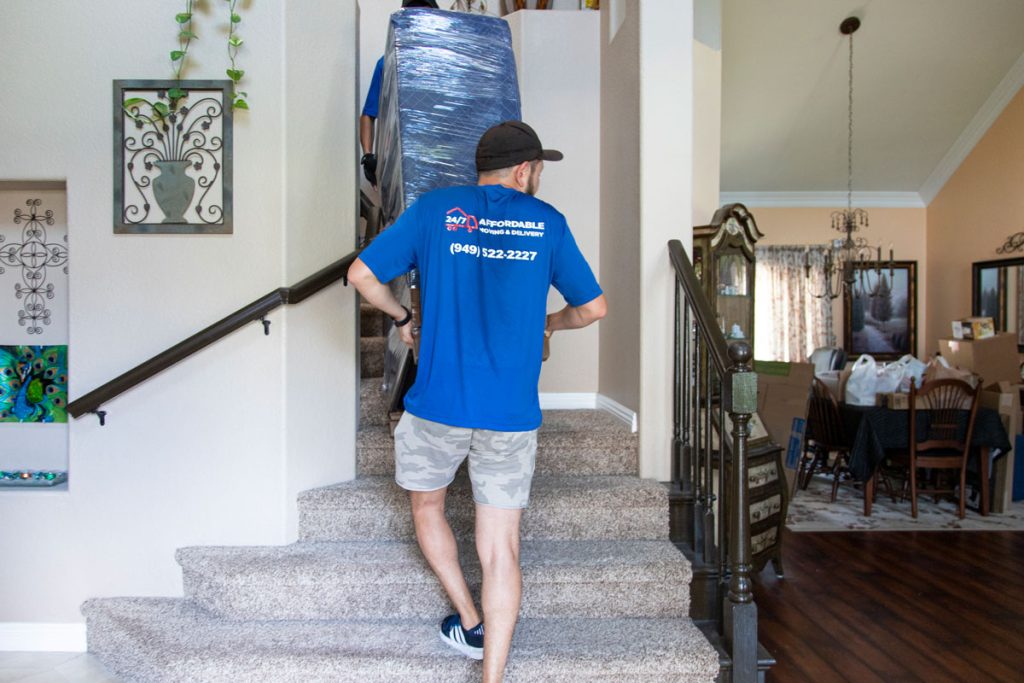 What are in-house moving services?
In-house moving is essentially just moving items within the same house. This will include anything from the attic to the basement or from the ground floor to the top floor. Everything in between can be moved to any area that you need it moved to. We are a fully licensed moving company that hires only experienced professionals. With 24/7 Affordable Moving & Delivery, you can be sure your items are totally safe with us.
We can move almost anything inside the house, including, but not limited to:
furniture (even the big pieces);
pianos;
workout machines;
fragile and antique objects;
big electronics.
With the help of our movers' team, you won't have to worry about handling the big weight of your appliances or furniture ‒ just order the in-house moving service for a reasonable price with us, and our movers will help you out.
Also, the 24/7 Affordable Moving & Delivery movers' team can help you pack your possessions safely in order to move them securely. The same goes for furniture assembling and disassembling ‒ we aim to make sure everything is handled carefully, regardless of the complexity of the task.
In-house moving with 24/7 Affordable Moving & Delivery
24/7 Affordable Moving & Delivery offers high-quality moving services in California and other areas of the continental US. Our office in Irvine, Orange County, CA, works 24/7 to ensure you have a great customer experience for your big and small in-house changes.
You can order the first estimate online ‒ our manager will give you a callback with the free quote. The prices we offer are one of the most affordable in California ‒ we charge no hidden or extra fees and calculate our prices based on hourly rates and equipment costs.
Leave your contact information and primary order details now to get a free quote from our manager!