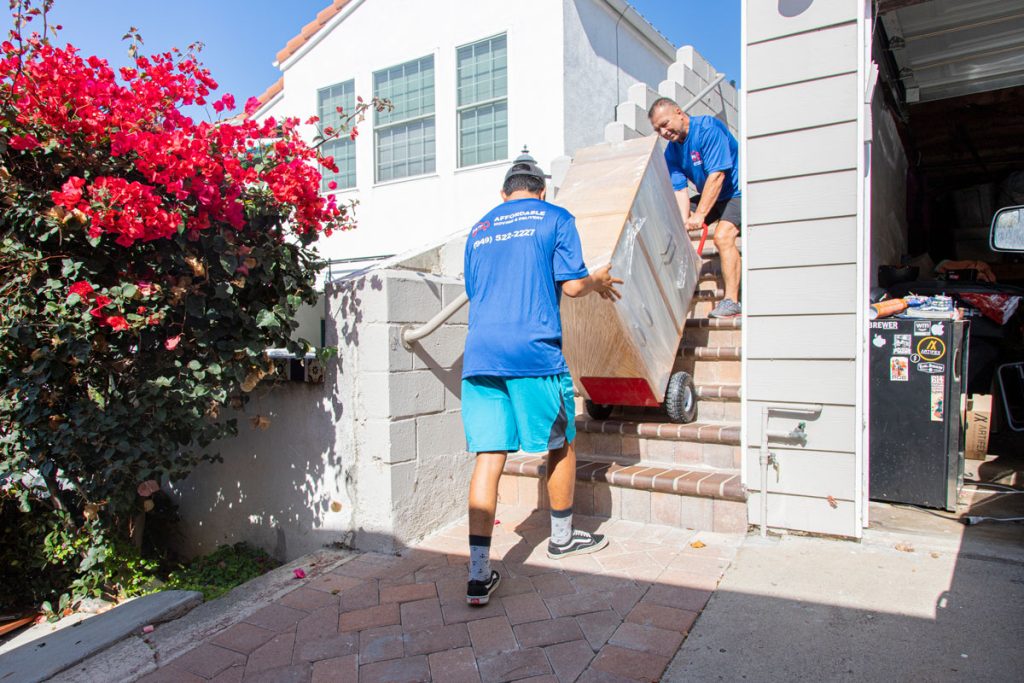 Local Moving
In order to handle all the logistics of a local move from a smaller apartment to a larger one, you might need the assistance of a professional moving company. Working on the move planning, packaging, loading, and unloading can be stressful ‒ this is why you need the assistance of a certified moving company, who will be your best help in resolving all of your moving-related concerns.
Choose help from professionals
Every relocation is always about stress and a lot of time spent. Luckily, movers with suitable experience can manage your relocation. Even for local moves in California, it's better to have someone to help you. Reasons to choose help from experienced movers are numerous.
It's time- and cost-effective. When you order an all-in-one solution that will fully manage your move, you actually save both money and time. This way, you won't have to look for different people to help you with particular tasks ‒ everything can be planned at once instead.
Your belongings are protected. A licensed moving company will take good care of your possessions, delivering them to a final destination without a single scratch.
You will avoid injuries. Sadly, moving a lot of heavy boxes is often accompanied by physical trauma ‒ if you don't have appropriate training, the risk of it significantly increases. This is why it's always better to trust trained people to move heavy things for you.
Your belongings are insured. Licensed moving companies like 24/7 Affordable Moving & Delivery offer insurance on all of your possessions they're obliged to move.
As you can see, hiring professional movers for your local move is highly beneficial. You will have enough time to finish other planned tasks without worrying about the upcoming relocation.
If you're moving inside California, choosing a local moving company for a local move is quite logical.
Local moving companies are more affordable, especially for local moves. Besides, the movers know the community, and the drivers know every road perfectly. It's also a rule of thumb that local businesses tend to provide services of higher quality than global companies.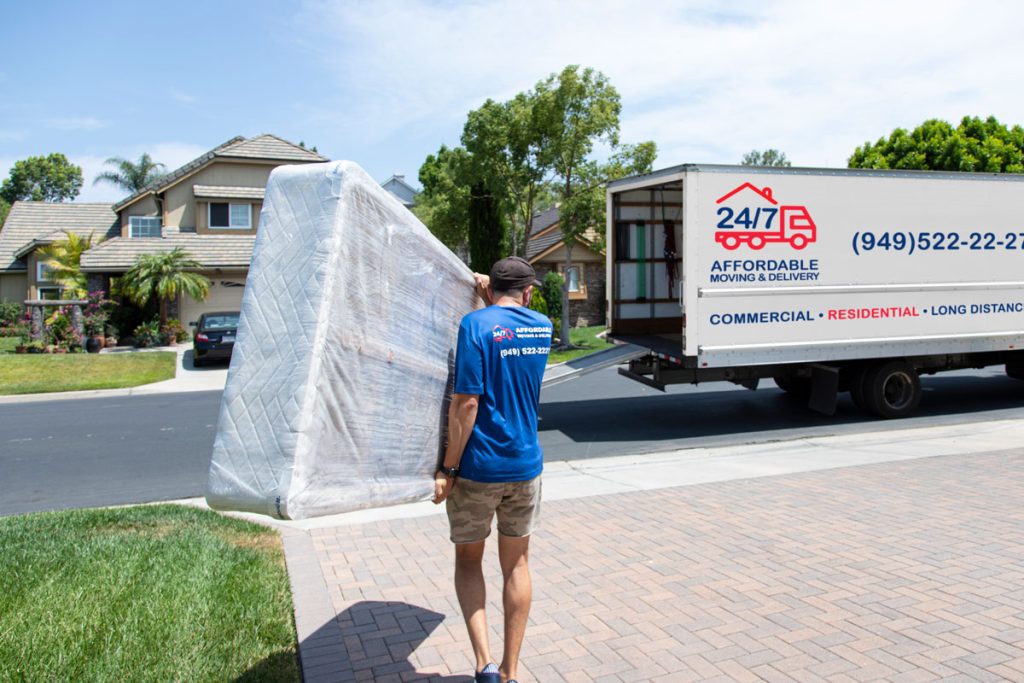 How does it work with us?
Basically, the 24/7 Affordable Moving & Delivery company helps you throughout the entire moving process. Packaging, loading, and unloading are some of the services that we offer. First, you need to contact us to get a quote, and after that, we will be able to consult you on the final price based on the number of boxes, movers, and equipment. Once we plan it all, our movers will arrive on time to load your belongings in the truck.
Our movers will assist with packing, loading, unloading, and unpacking as well as setting up everything in your new apartment as part of your residential relocation (or a new office, in case you need a commercial relocation). We assist you in relocating all of your possessions, regardless of the size of the new place.
We deliver appropriate service that is always on time, within your price range, and free of additional fees or damage.
Easy local moving with 24/7 Affordable Moving & Delivery
24/7 Affordable Moving & Delivery, based in Irvin, Orange County, CA, aims to make your residential or commercial relocation as easy as possible. We strive to deliver high-quality services for your local and interstate moves regardless of their complexity.
We are licensed, and our movers are fully equipped and qualified to meet any challenge during the move. Contact us now to get a quote!