The Benefits of Hiring Professional Movers for Your Local Move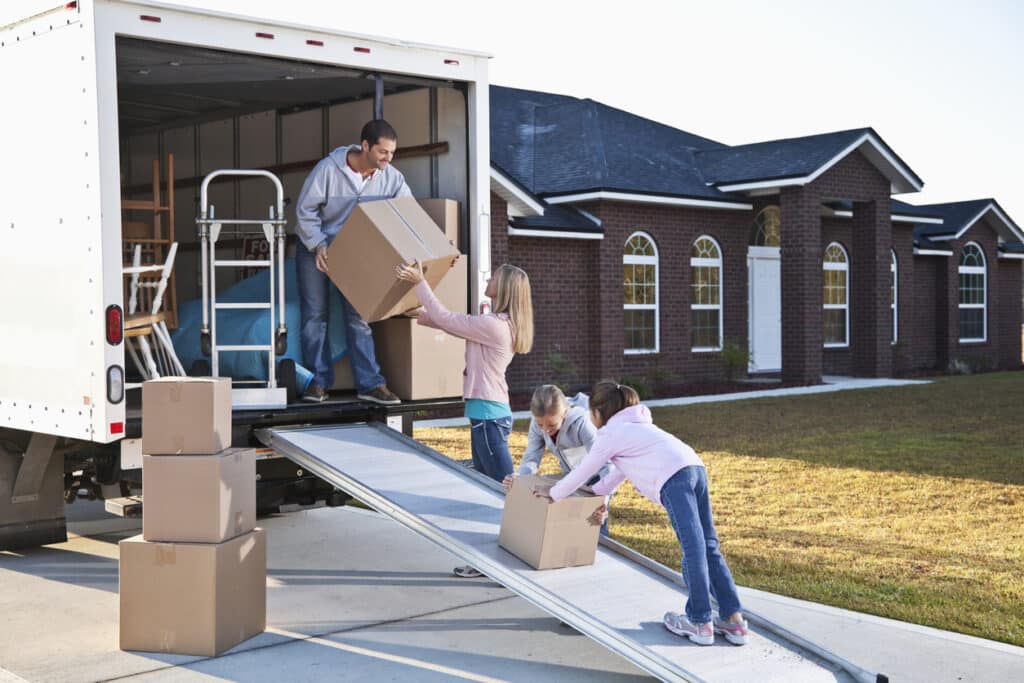 Let's face it: relocation is a difficult and complicated process. The thought of moving your entire household or office on your own can seem daunting when you're facing that opportunity. Let's explore the real-world justifications for why using professional movers may significantly improve your relocation experience.
We'll go through the tangible benefits of having their expertise. If you're thinking about moving in the near time, keep reading to see why hiring professional movers can be a smart choice for streamlining your relocation.
So, why should you hire professional movers?
The intricacies of every relocation can differ substantially — it's true both for local and long-distance moves. It's important to comprehend these differences because certain moving companies specialize only in local or long-distance moves. Understanding the benefits of using a local moving company is crucial.
Although it can be tempting to save money and do it all yourself, hiring professional movers will significantly reduce relocation-associated stress. You won't have to rely on convincing friends and relatives to help you, either. Let's look at some of the main advantages of hiring expert movers.
You can let them handle all things heavy
The taxing process of lifting big objects is often one of the least pleasurable elements of moving. Professional movers will safely transport all of your boxes and furniture from your old home or office to your new one.
With lightweight items like clothing and tupperware, it might feel to you like a few sprints to the truck, and you'll be fine, but what about the furniture? Kitchen appliances, electronics, and furniture will be difficult and even dangerous to lift on your own.
By leaving the heavy lifting to professionals, you will prevent pain and muscle damage. Also, you'll have some time to pack or load lighter items.
They have more experience
Experienced local movers have a list of main advantages that make people choose their services:
they always have appropriate equipment;
they know the area;
their work is completely synchronized between them.
Experience in handling different types of items and a polished plan of action is perfect for getting their job done safely and efficiently.
It will save you a lot of time
Independently handling all aspects of a move can get quite frustrating, when you think about it. Ideally, you should start getting ready six months prior to your relocation if you insist on moving on your own — and not everyone has that privilege.
Skilled professionals will save you time during every step of the move:
finding a truck;
loading and unloading.
By choosing expert help, you are given a priceless asset of time and energy, allowing you to concentrate on your other important obligations. You can go forward with confidence knowing that the crucial elements of your relocation are being skillfully managed, whether you're preparing for a new career opportunity or making sure your kids have an easy transition to a new school.
They know how to handle your belongings
Local moving professionals are well-versed in their field and in their areas of expertise. They arrive with top-notch equipment and supplies that are specifically designed for moving home goods.
By hiring a local moving business, you can gain access to a variety of necessary tools that you won't get so easily at Home Depot (and, most likely, you won't need them again). These tools play a key role in ensuring that your things receive the best possible handling and protection during the moving process.
Professional movers from 24/7 Affordable Moving & Delivery can manage every step of your local relocation. If you need packers, they'll help you. If you need help with furniture disassembly, you can trust them to do it right.
Hiring professional local movers saves you time, money, energy, and health. Get a fair quote right now for your commercial or residential move!